All people working in forensics can join the Association!
WAWFE members (whose membership is current) will receive a personal identification number (PIN),
with which they can enjoy the following special advantages :
- Discounts in the registration to WAWFE events
- Registration priority in events with a limited number of participants
- to become part of our Staff and Professional network
- possibility to apply for WAWFE Scientific prizes
---
Todos los que trabajan en forenses pueden solicitar la inscripción a la Asociación!
Los afiliados de WAWFE (en regla con el pago de la cuota anual) recibiran un número de identificación personal (PIN)
con lo que ellos pueden disfrutar de las siguentes vantajas especiales :
- Descuentos para iscribirse a los eventos de WAWFE
- Prioridad de inscripción en eventos con un número limitado de participantes
- Formar parte de nuestro Staff y de nuestra red profesional
- Postular para los premios científicos WAWFE
---
Possono aderire all'Associazione sia professionisti che cultori delle Scienze Forensi!

I membri WAWFE (la cui adesione è in corso) riceveranno un numero di identificazione personale (PIN),
con cui si possono godere dei seguenti particolari opportunità:

- Sconto d'iscrizione agli eventi WAWFE
- Priorità di iscrizione negli eventi con numero limitato di partecipanti
- Entrare a far parte del nostro Staff e Rete professionale
- Possibilità di concorrere ai premi scientifici WAWFE
Per iscriversi compilare in tutte le parti e rinviare il modulo di iscrizione
---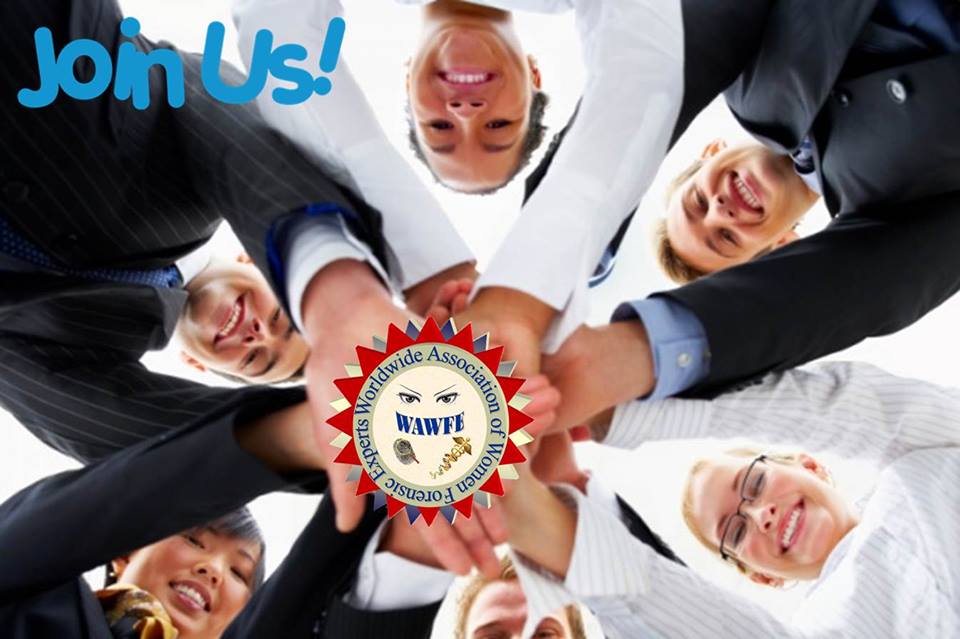 ---
Apply now!!! Afiliate ahora! Registrati ora!
Application Form available here!
ATTENTION: Membership requests without fee payment will NOT be processed!
Membership Payment - Pago de la Cuota de Afiliaciòn