WAWFE plans conferences, seminars and workshops offering participants the opportunity to meet high level international forensic specialists presenting the most up-to-date information and research in a wide range of
forensic applications.
All current paid-up WAWFE members can enjoy special discounts when attending WAWFE Events.
You can find all our initiatives in FB at WAWFE page!!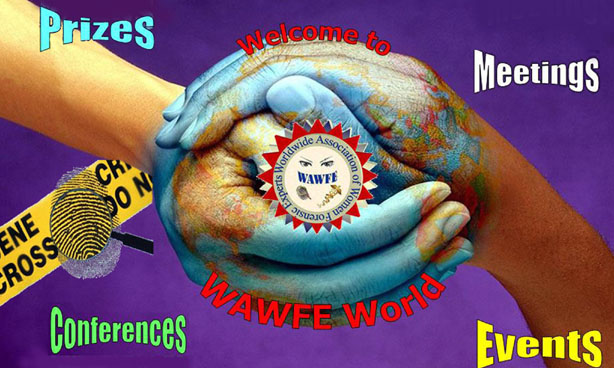 WAWFE organizza conferenze, seminari e workshops che offrono ai partecipanti l'opportunitą di incontrare specialisti di fama internazionale e di essere aggiornati sulle principali novitą in una vasta gamma di ambiti forensi.
Tutti i membri WAWFE in regola con la quota d'iscrizione possono usufruire di sconti speciali durante gli eventi WAWFE.
Potete trovare tutte le nostre iniziative nella pagina FB WAWFE Eventi!
Official Inauguration Ceremony