Cruise Dates: 7-11 November 2016 by Royal Caribbean
Venue: Conference Hall at the "Enchantment of the Seas"
Departure/Arrival Port: Miami, Fl. USA
Departure Date : November 7, 2016 at 4:00 pm
Arrival date : November 11, 2016 at 7:00am
Stops Ports : Miami, (Fl), Nassau (Bahamas), Cococay (Bahamas), Key West (Fl.) y Miami (Fl).

Main Topics
Criminalistics, Criminology and Juridical Psychology
Crime Scene Investigation, Underwater CSI & DVI
Forensic Anthropology & Odontology
Forensic Analysis Of Handwriting
Forensic Ballistics & GSR Analysis
Forensic Biology & Dna Analysis
Forensic Biometry
Forensic Botany, Entomology, Geology
Forensic Intelligence & Security
Forensic Informatics
Forensic Economics
Forensic Pathology, Legal Medicine & Clinical Forensic Medicine
Forensic Photography, Audio And Video Examination
Forensic Toxicology, Pharmacology & Drug Analysis
Forensic Veterinary
Latent Prints & Shoe Print Examination
Evidence Interpretation
Criminal Profiling
Emotional Damage Evaluation
Forensic & Juridical Psychology
Sex Crimes
Victimology
Expert Witness
Forensic Accreditation, Education and Training
Scientific Program /Programa cientifico
Some Workshops are available during the conference. - Varios Talleres son disponibles durante la onferencia
Workshops have closed participants number and separate registration fees.
Los talleres tienen un cupo limitado y cuotas de partecipaciòn por separado.
Conference Registration & Informations
WAWFE Members

Students & Police

WAWFE

Partners

No WAWFE

Members

Before 15SEPT 2016

After 15 SEPT 2016

On site registration
Conference Registration fees include: congress material + 1 Workshop

Conference Languages : English & Spanish

Extended Early Registration Deadline : 15 September 2016
Extended Abstracts Deadline : 15 September2016

Free communications will be in English & Spanish - Download the Abstract form

A prize will be assigned to the best free communication.

Accepted papers will be published in the WAWFE Journal

Commercial Exhibits : for exhibits & sponsorship contact events@wawfe.org

Invitation Letter for VISA available under request to events@wawfe.org

Las cuotas de inscripción a la conferencia incluyen: material del congreso + 1 taller
Conferencia Idiomas: Inglés y Español
Fecha límite de inscripción con descuento: 15 Septiembre 2016
Plazo extendido para enviar resúmenes: 15 September 2016
Comunicaciones libres en Inglés y Español - Descargar el modulo
Un premio será asignado a la mejor comunicación libre.
Los trabajos aceptados serán publicados en el WAWFE Journal

Exhibiciones comerciales: para exposiciones y inversión contactar: events@wawfe.org
Carta de invitación para VISA disponible bajo petición a events@wawfe.org
Enjoy up to 25% discount. Please use the promo code WWAWFE to book the exclusive offer.
Offer valid to fly to Miami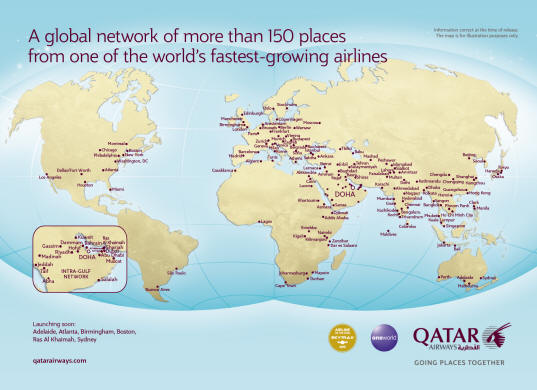 Click the image and check the special offer!
Hotel & Royal Caribbean Cruise Reservation
<![if !vml]><![endif]> <![if !vml]><![endif]>
<![if !vml]><![endif]>
Special Accomodation rates are reserved to all WIC partecipants at

Royal Caribbean Enchantment of the Seas

assure you a cruise to remember!

For cruise quotes, payments & special requests please visit RoyalCaribbean.com

.

ATTENTION : Only few cabins are still available during the Cruise! Book your cabin now !

We cannot assure cabin availability!

Contact online Royal Caribbean or your travel agency Mexico and reserve directly your cruise!

Cruise quotes are inclusive of accomodation, no-alcoholic drinks and meals.

Royal Caribbean Enchantment of the Seas asegura un crucero inolvidable!

Para reservar su crucero puede contactar directamente a Royal Caribbean o su agencia de viaje.
Cotizaciones de cruceros incluyen alojamiento, bebidas no alcohólicas y comidas.

ATENCIÓN: Sólo pocas cabañas están todavía disponibles durante el crucero! Reserve su cabina ahora!
No podemos asegurar la disponibilidad de la cabina!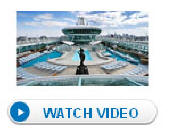 Enjoy
a warm escape from the cold brought on by winter!
!!
Miami with its beaches, the incridible nightlife and infinite entertainements is one of the world's most popular vacation sites

The

Bahamas with over 2,000 breathtaking islands

and cays, beautiful white sand beach and the clearest water on Earth, call visitors from all around the world !!

Key West is the southernmost point in the United States, famous for watersports,lively nightlife, beaches and historic sites.

A spectacular highway over the sea connects all Key islands to Miami.
Don't miss an unforgettable experience!!