WIC2020 SCIENTIFIC PROGRAM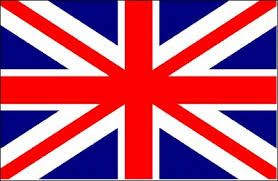 CEST Time
Sunday November 22 - English Session
10:00-10:25
Forensic Education in COVID times:
a reflection on use of technology in teaching.

Samar Abdelazim
Ain Sham University, Egypt
10:25-10:50
The relevance of Forensic OdontologY
Arushi Chawla

Parul University,Department of Forensic Science,India
11
10:50-11:15
Overview of Firearms Examination and Identification
Dubai Police, UAE
11:15-11:40
Evidence collection in contemporary forensic archaeology
and anthropology
Almir Olovcic & Sandra Sostaric
International Commission on Missing Persons (ICMP), Bosnia
11:40-12:05
The attitude of people with an Arabic Islamic background
towards medicolegal Autopsy
Dalia Al Saif
Centre of Forensic and Legal Medicine, KSA
12:05-12:30
THE TRAFFICK OF NIGERIAN WOMEN
Concetta Grillo
Penal Judge - Criminologist, Italy
12:30-12:55
A management System for forensic Laboratory: CLIMS platform
Murat Isik
Verisis, Turkey
12:55- 13:20
Z-drug Abuse- A Forensic Perspective
Amarnath Mishra
Amity Institute of Forensic Sciences, India
BREAK
15:00-15:25
ENVIRONMENTAL FORENSIC
Legal Desire Forensic, India
15:25-15:50
Population genetics data of 23 autosomal STR loci for three Populations in United Arab Emirates

Mohammed Naji
Dubai Police, UAE

15:50-16:15
THE ROLE OF FORENSIC SCIENCES IN ENFORCED DISAPPEARANCES AND HUMAN RIGHTS VIOLATIONS
Carlos Gutierrez
True Forensic Science & University of Honolulu, USA
16:15-16:40
VICARIOUS TRAUMATIZATION FOR THE CSI
Leggie L. Boone
Polk County Sheriff's Office, Florida, USA
16:40-17:05
EVALUATION OF THE SCHMIDT STYLINER MARK 3 FIREARM SCRIBING MACHINE FOR THE MARKING OF unspent ammunition for the control of ammunition in the Caribbean
Gregory Williams
University of the West Indies, Jamaica
17:05-17:30
FORENSIC ENTOMOLOGY IN VETERINARY FORENSIC SCIENCES
Jason H Byrd
University of Florida, USA
17:30-17:55
THE EMERGENCE OF FORENSIC SCIENCE IN THE CARIBBEAN
Hillary Mullings
University of the West Indies, Jamaica
17:55-18:20
Conference Closing
Anna Barbaro
WAWFE President
Cecilia Pastor Cuba
WAWFE Vice President
Go to Spanish Session!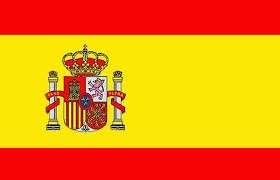 Saturday, November 21
Like WIC2020 page and get updated!